In July I wrote about an incident in which a woman wearing a headscarf was reportedly attached by the demonstrating crowds in Istanbul.
The attack, as described, was horrendous : half naked men had supposedly beaten her and her baby, urinated on them and torn off her head covering.
This report prompted the Prime Minister to indulge in frequent claims hereafter that protestors were attacking and disrespecting his 'covered sisters'. No evidence of the incident was produced and in any case, no other similar incidents were reported. Unfortunately, in the light of what we had heard from women in Tahrir square, the report was all too credible.
Last week, video evidence of the woman and her baby passing through the area was finally released. She is seen to argue briefly with a group of people, apparently mostly women, and then cross the road to meet her husband. The woman also turns out to be the daughter of an AKP Istanbul Governor.
If this particular mother and baby were not harmed, the same cannot be said of 15 year old Berkin Elvan, who died yesterday after spending nine months in coma as a result of being shot by a gas canister when he was on his way to buy a loaf of bread.
Peaceful protests and vigils erupted throughout Turkey today, and as we have come to expect, protesters were assaulted with tear gas.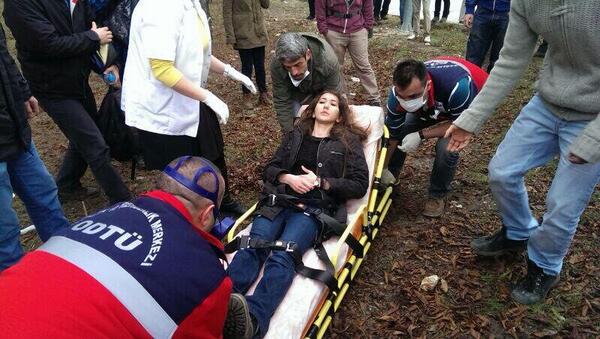 This woman sustained injury after being hit on the head by a gas canister, while she was participating in a vigil for Berkin Elvan, who died of a similar injury.